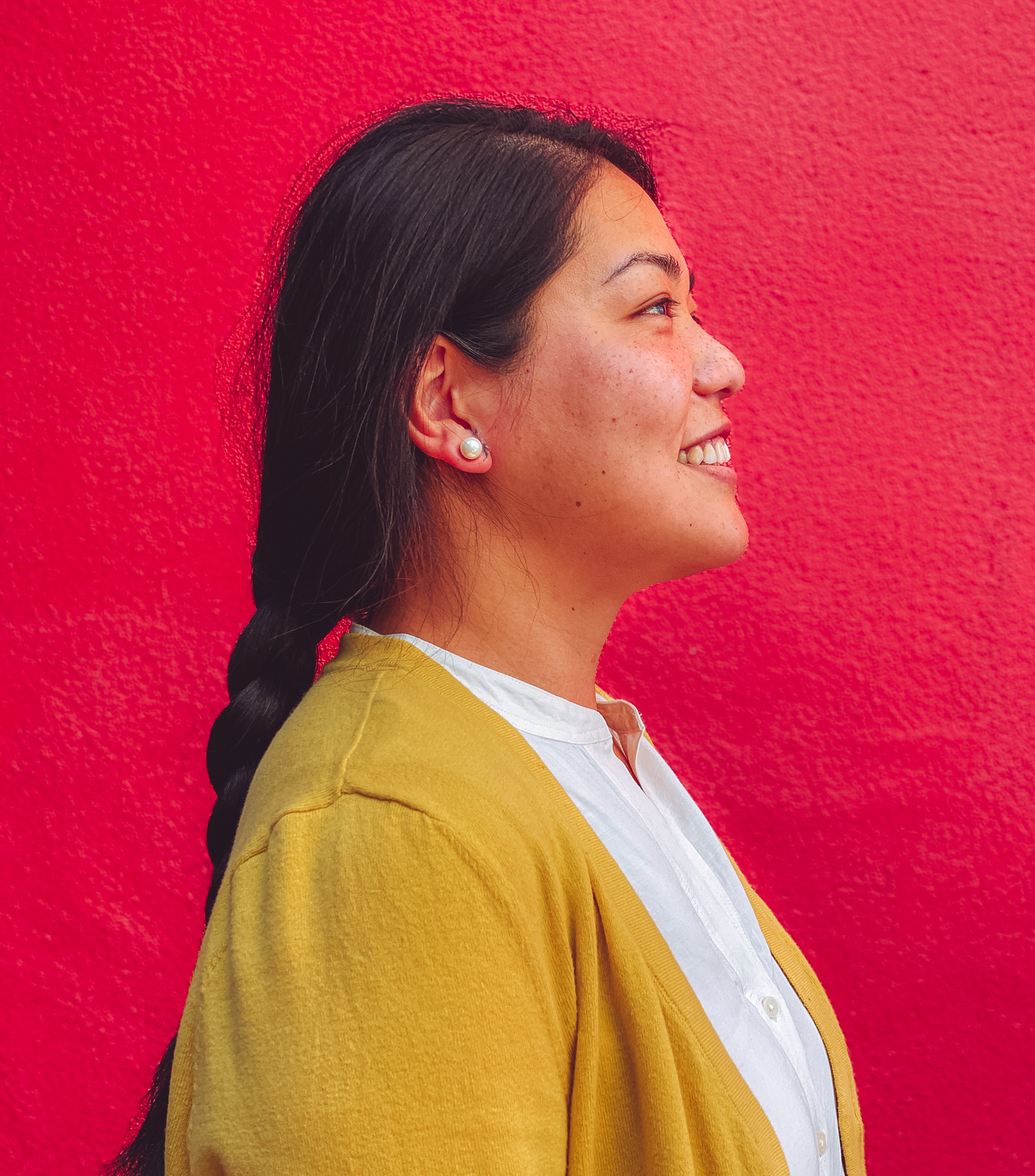 Mei Peters loves cycling. She rides as much as possible, whether on dirt or the road. Mei finds a comforting challenge in her cycling adventures.
Mei was born in Taiwan, where she lived until she moved to The United States when she was 15. Taiwan has remained her top travel destination for its delicious food, its beautiful mountains, and its lovely people. That said, if Mei was not living in The United States and money and work were not factors, she'd choose to live in Europe. Much like in Taiwan, she's drawn to the same things, exploring the mountains in Europe, the food, the citizens, and the culture.
Suppose you take time to personally get to know Mei. Three words you'd likely use to describe her would be; Assertive, friendly, and she is definitely a realist. This is why her daily motto to live by includes; reminding herself daily to be flexible, humble, appreciative, and willing to learn at any given moment. Mei works towards and hopes for change in Racial inequality. She would love to find ways to help our cultures bridge and encourage people to understand we all are different and unique in our own ways, but we are also very much the same.
If Mei could choose anyone to share a meal with from her past or the present, she would choose the person who shaped her personality and independence since she was a child. The person who took her under her protection was her beloved and favorite grandmother. Mei's Grandmother passed after Mei had arrived here, in The States only after 2 months, and Mei was still undocumented. She received the traumatic news while on Muni, and her choice was very clear. Mei would have to give up this country since she would not be allowed re-entry. Or keep moving forward with her uncertain new life in a new country without her Grandmother's guidance. Mei was not aware she'd be sent to The States and, because of this, hadn't had the opportunity to properly say goodbye. The decision to come to the US was not discussed openly in her family and was considered an honor that had been decided for her. Mei's Grandmother was around a lot when she was young, she took Mei with her to her home, and Mei lived with her for a few years. She taught her how to grow vegetables, cook, take care of chores and be a better person. Mei and her Grandmother would wake up at 4 am every day, and she would take her on her bicycle to go to the park for morning exercise and to see her friends. She was a hardworking person who never complained about anything. Mei's Grandmother's legacy is very much alive in Mei. If there was a chance to share a last meal, she would love to tell her Grandmother how she taught her to talk less, smile, be kind to others, and be independent-not to rely on anyone. Mei would love to share how much she truly appreciated her care, love, and contributions. How much she misses her and how she still thinks of her daily. Her love made Mei realize she was never alone, protecting and encouraging her even when she wasn't feeling the care from her other family members. Her Grandmother's spirit lives inside of her, and she consistently reminds herself her Grandmother is with her and is proud of who she has become. Mei would love to thank her for everything and tell her, "I am so honored to be her grandchild."
Some of Mei's professional passions are; learning new ways and skills to help guide others. She is inspired by multitasking and learning to understand the whole picture of an organization's structures, how it functions and what can be improved for the future. This is an incredible trait Mei holds, she is powerful beyond measure because of the tools she brings to her peers and employers. She loves being a part of the Liholiho team and feels her skills and passion help to propel Liholiho forward, making it one step closer to becoming a successful company. This is her proudest professional accomplishment to date. She also loves working alongside Sarah Lau, one of her most admired humans; she often refers to Sarah as Superwoman.
A few things that bring Mei joy, and you will likely see her doing on her days off, are eating passionfruit and guava desserts and lots of Asian food, seafood, especially crab. Drinking boba milk tea, tea is a must every single day. She loves exploring new areas, window-watching, volunteering, meeting new puppies and animals, and making pottery. Ultimately she is the happiest when connecting with close friends and family. Mei can find joy in anything. Just seeing others happy brings her joy.