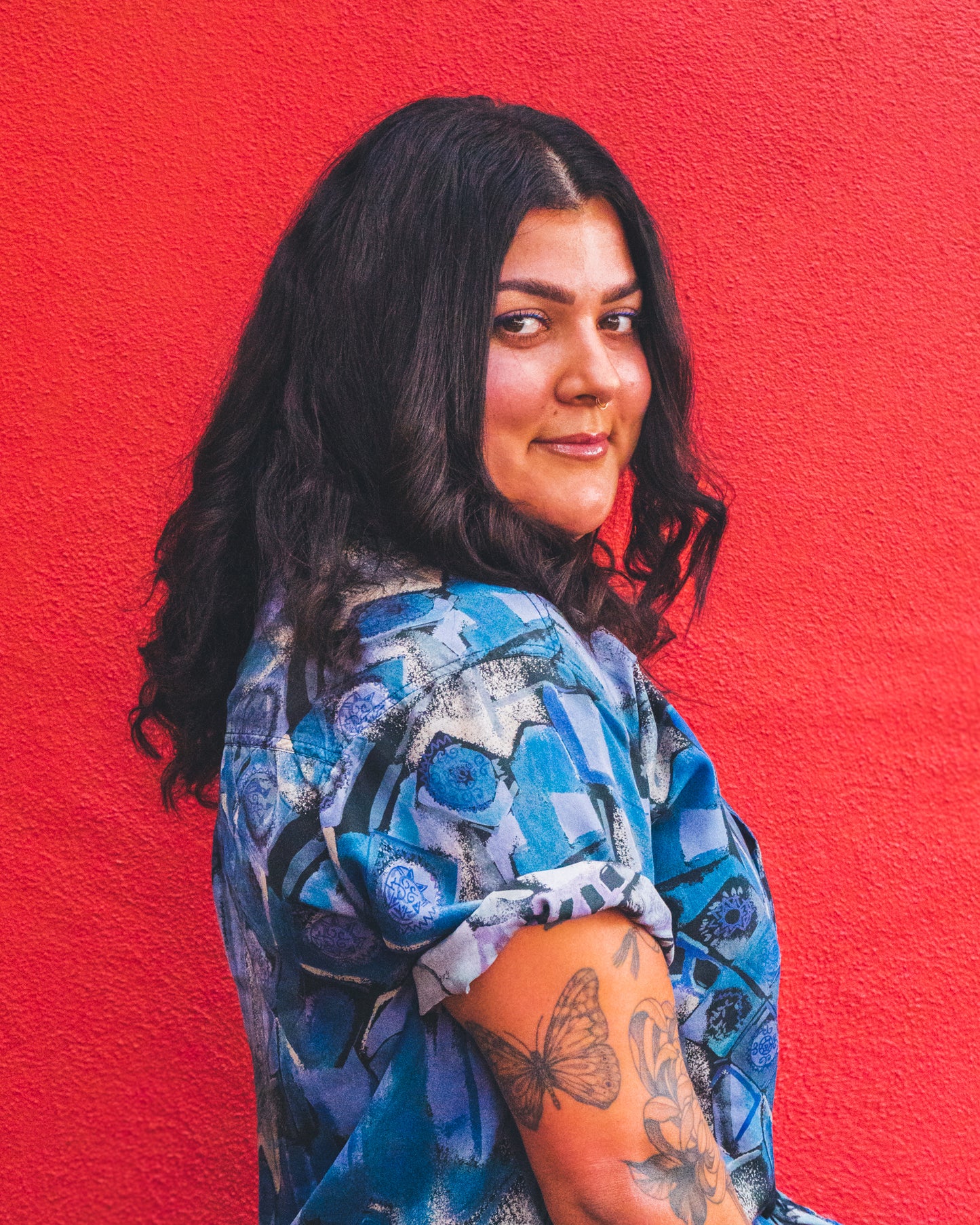 Hannah Samim Montazeri was born in San Antonio, Texas, and grew up in Dallas. The culture, landscape, and her family in Pacifica brought and kept her in the bay. She moved to San Francisco in 2009. 
Hannah's father immigrated to America from Iran when he was 18. She has a deep connection to her culture through her father's lens. When Hannah was born, her paternal Grandmother, Maman Sedeegheh, would come to Texas to care for her, often for as long as a year. She called her Grandmother Azizi, a term of endearment meaning "dear" or "precious." Her Grandmother didn't speak English and always wore a big warm smile. One of Hannah's earliest memories is Azizi picking her up from the bus stop and waving to all the other kids. Azizi would start cooking dinner right after breakfast and loved to feed the family every minute of the day. She made the absolute best Persian rice. Azizi passed when Hannah was a teen, but the love provided was immeasurable and unforgettable. Hannah is grateful for the foundation Azizi instilled in her. She credits her Grandmother for much of the person she has become today.
Hannah has always admired the restaurant industry. There is such a fantastic opportunity to connect in the field. No matter what position she's worked in, she's found that everyone has this "we're all in this together" mentality. She feels passionate and grateful about making those connections with folks from every walk of life.
One of Hanah's proudest accomplishments was receiving the offer to manage at Liholiho and Good Good. She took a mandatory break from restaurants when everything shut down in March 2020 due to The Pandemic. Getting the proper rest and mental break from the intense grind was overdue. It gave Hannah the reflection to jump back in, and her timing could not have been more perfect. She joined our leadership team and has played an integral role in evolving our restaurant's ethos. Hannah has always lived by the same values that Good Good and Liholiho instill. However, these values never existed in her place of business prior. For the first time in 12 years, Hannah feels she has found a career rather than a job.
Hannah's career path led to the person she most admires in her field. Heather Anne Murphy has been someone she has worked alongside since 2015. Heather is also on our leadership team. They first met working at Nopalito. Hannah's first impression; "Heather is a badass powerhouse in this tiny body, rockin' vans." She bounced back and forth, managing three restaurants. She has a solution for any situation. Heather has this unique ability to brighten up everyone's day and connect the community outside work walls. Heather is a mentor and close friend, and their relationship has strengthened over the years.
While much work has been done to better her work culture, Hannah wants to see more barriers broken down within the restaurant industry. There has always been a stigma that one must live to work versus work to live. Hannah has always felt friction balancing that mentality. She wants consistency in how we support each other within this industry. Hospitality workers should not have to rely on gratuity. From the person making your drinks to washing your dishes, they should know they have a fair, livable wage. That compensation should not be based on tips decided by the public. Hannah would like to see all restaurants and bars adopt a new model that helps to eliminate inequities.
Hannah is an empathetic, optimistic, and confident individual. She helps to individualize our team and our restaurants and optimizes joy daily. We feel lucky to have Hannah as part of our restaurant family.