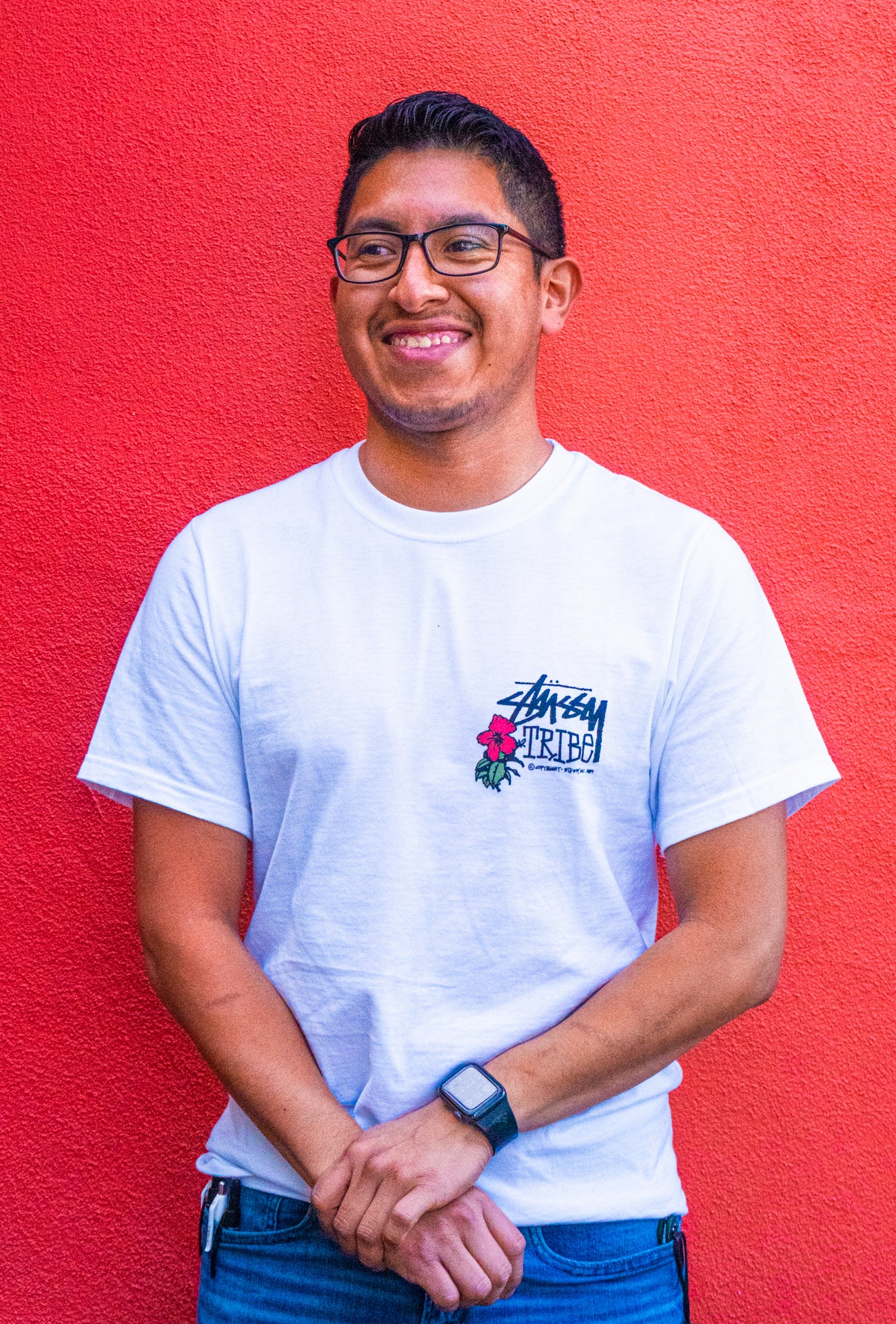 Three words are synonymous with Carlos: reserved, attentive, and coachable. 
Carlos moved to San Francisco in 2014 to attend culinary school. He started working at Liholiho in 2018. During the Pandemic, Carlos chose to step outside the industry and reconnect with his family. He realized he needed reflection before further committing to the restaurant industry. After about a year off, he returned to become part of the Good Good Culture Club opening team as Sous Chef. This experience has been one of his proudest accomplishments. He gains inspiration from his daily tasks, like collaborating on new ideas and putting dishes on the menu. He is elated to be paid for the craft he loves while working with a solid team and a great Chef, Kevin Keovanpheng.
Carlos is deeply inspired and empowered by his family. He grew up in Lahaina, Maui, under the loving care of his single Mother, Reyna. He has enormous respect for his Mom. She raised four children on an island notoriously known for its high cost of living. Consistently present, always finding time to be there for Carlos and his siblings. They never found themselves needing anything. Reyna still supports her children both in their career choices and daily lives. While Carlos is grateful for his single-parent experience, it made him who he is. He recognizes the impacts on children of single-parent households. Carlos would love to see more complete households for less fortunate families. He encourages the support of organizations such as Big Brothers Big Sisters, Kids Hurt Too Hawaii, or Parents Without Partners. It brings him joy that his younger brothers, Uziel, Jeremiah, Josiah, and his niece and nephew, Chloe and Caleb, are gifted the opportunity of a two-parent household. 
If Carlos could enjoy a meal with a person of his choice, it'd be Michael Pollan. Carlos has read all his books, gained excellent knowledge has many questions he'd love to ask.The book, "This Is Your Mind On Plant," by Michael Pollan. has greatly influenced Carlos. How Pollan writes about the intersections between food, nature, and our bodies, have affected how Carlos eats and is changing how he lives and rests.
If Carlos were not a Chef, he would likely be a welder or mechanic for diesel or gas-powered engines. He has taken classes, and the field has always fascinated him. Carlos loves to work with machines, and also fullfill his desire to work with his hands. He loves vehicles that go fast. And he loves figuring out how mechanical things work. Carlos often repairs and spearheads repairs and technical issues around the restaurant.
Carlos loves to stick to his routine of cycling and practicing Yoga. He feels this helps him balance his work life and personal life. On his days off, besides cycling you will likely find him eating, hanging in nature, cooking, driving, and watching sports. If any of the activities include friends and family, even better.