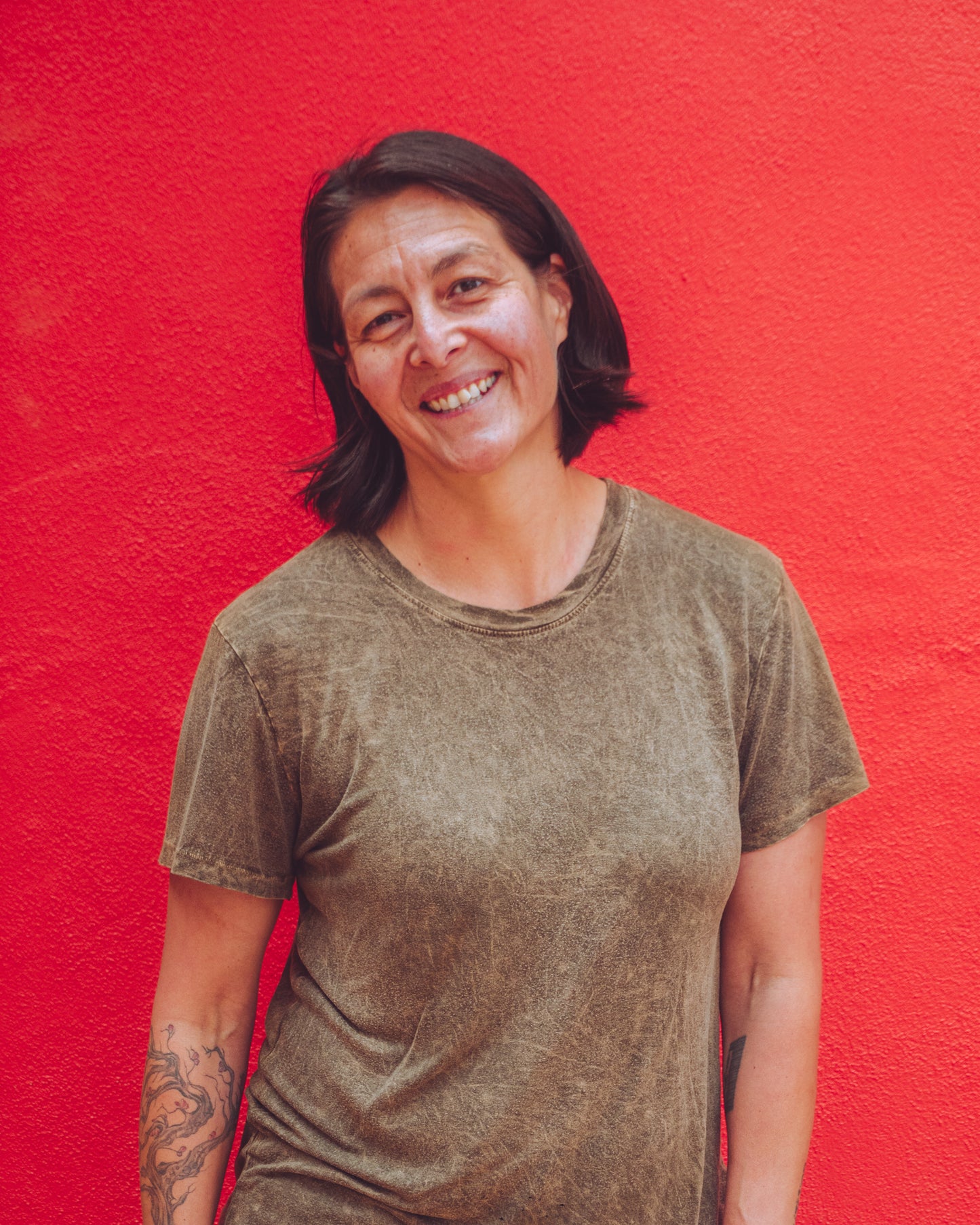 Chef Roxana Guardia, always referred to as Nana by her loved ones, is a founding member of LYC. Her history and compassion for Liholiho started when she met Chef Ravi in 2005. She has worked alongside Ravi since his days at Boulevard under Nancy Oaks. Nana and Ravi worked tirelessly to create Liholiho, the pop-up, and grow it into the brand and culture it is now. Nana feels she's still growing and prefers to keep the door open to continue discovering her proudest professional accomplishments. If she had to choose just one, it would be turning the pop-up into a restaurant. Seeing this restaurant be a part of many people's lives and daily celebrations have been incredibly powerful and inspirational. She loves how Liholiho has built a solid and compassionate community. Nana credits Chef Ravi for much of who she has become professionally. She says definitively, "I would not be in this place in my life without his guidance and his many teaching moments. He's always supportive, and I am forever grateful for his patience while I continue to learn."
One of the many reasons Nana plays an integral role for Liholiho is because she has a deep passion for the process and time it takes to create and develop a dish. The talk-through and the teaching elements of the journey directly translate into life lessons. Creating structure to making a dish doable on a larger scale while keeping it consistent and delicious is challenging and rewarding. She loves seeing guests' reactions the first time they taste a dish.
Nana lives a positive lifestyle, always going to bed on a good note, either with laughter or watching animal videos that make her smile. In the morning, she exercises and makes time for a peaceful cup of coffee before heading to work. Entering the restaurant with positivity helps her prepare for what the day will bring. This routine also helps her get through a day where she can feel challenged or not her best self. She is a huge believer in the energy people carry. She strives to bring positive energy and share it with her co-workers. 
Chef Nana's history helped shape her into the person she is today. She was born in Los Angeles, where she lived until she was 12 years old; she then moved to Cordoba, Argentina, where her mother is from. Argentina is the country that formed her, and she is deeply connected to it. Nana will always consider Argentina her home and a top travel destination. That said, she'd love to find time someday to explore Italy, Japan, and the Maldives. She loves traveling and exploring. If work, money, and proximity to her son were not a factor, She would be working at an animal sanctuary in some remote part of the world. Anyone who knows Nana knows she is highly passionate about animals.
On her days off, Nana is a full-time Mom to her 8-year-old son, Kaylon. She enjoys being out and about with him. Currently, he is into skateboarding, so they spend a lot of time exploring skate parks. Nana is most happy when she spends time with Kaylon. His smile and laughter bring her absolute joy in ways nothing else can. In general, she loves being surrounded by happy, loved ones. Favorite day-off snacks for Nana and Kaylon are nuts, pho, soups and stews, freshly baked bread, and for Nana, a delicious rosé. 
Nana would love to see more organizations and corporations care about marginalized people, their voices that are not often heard or respected. She'd like them to be considered a part of what makes this world flow. She cares deeply about equal rights for what people perceive as the minority population. Nana is aware and passionate about living things with no voice, our planet, and our wildlife. If she had the power to change just one thing, it would be to have humans respect things outside their own identities, such as another's culture, religion, skin color, and political stance. Simply put, "respect one another and the land and planet which we all live on."